Recommended Service Pricing
Servicing your vehicle is of utmost importance to maintain its performance, durability, reliability, and its resale value. We offer a host of services at Manhattan Beach Toyota in Manhattan Beach, CA. Not only do we handle regular maintenance work but also any major servicing that you require. What's more, our service is quick and reasonably priced. Please find our service pricing guide below.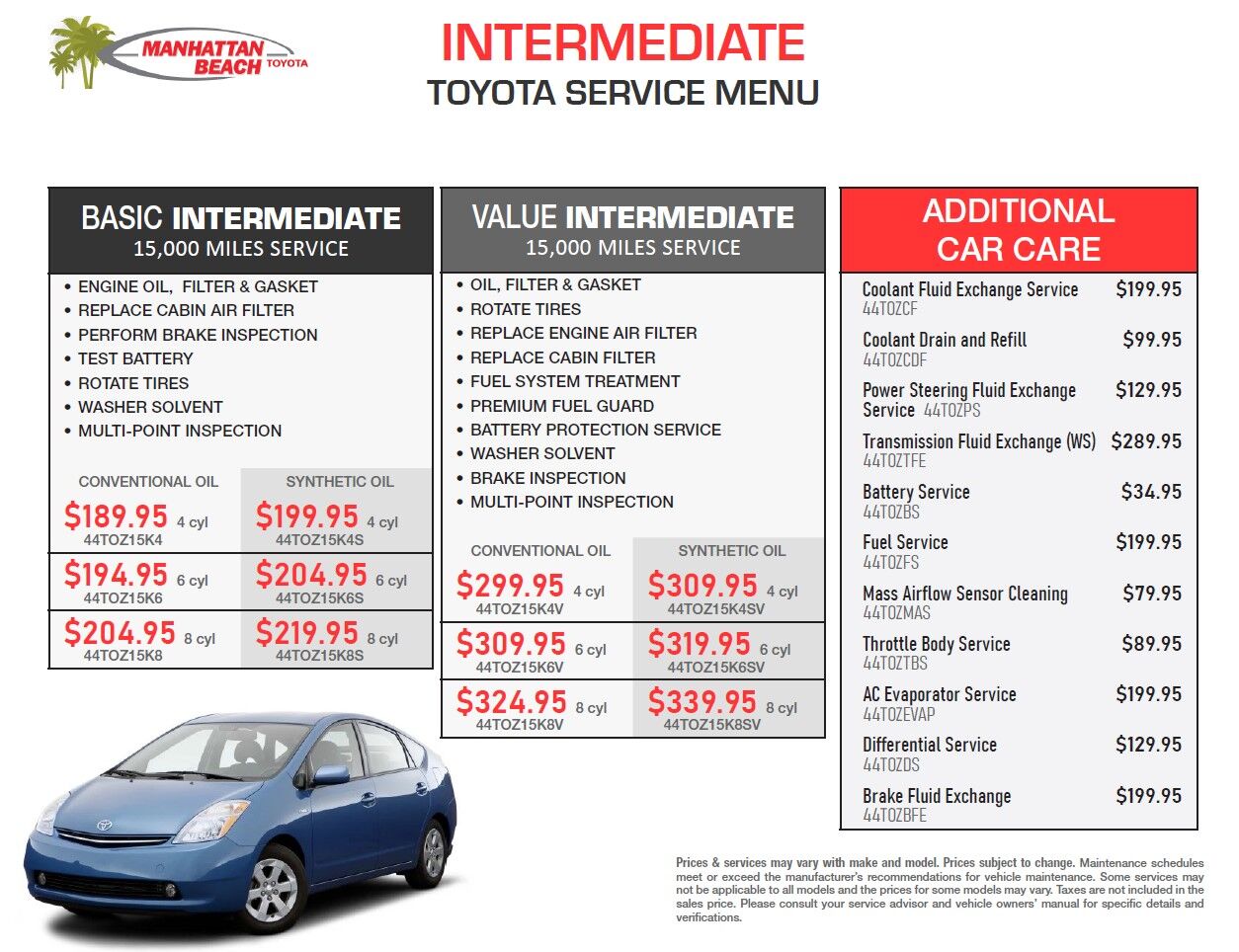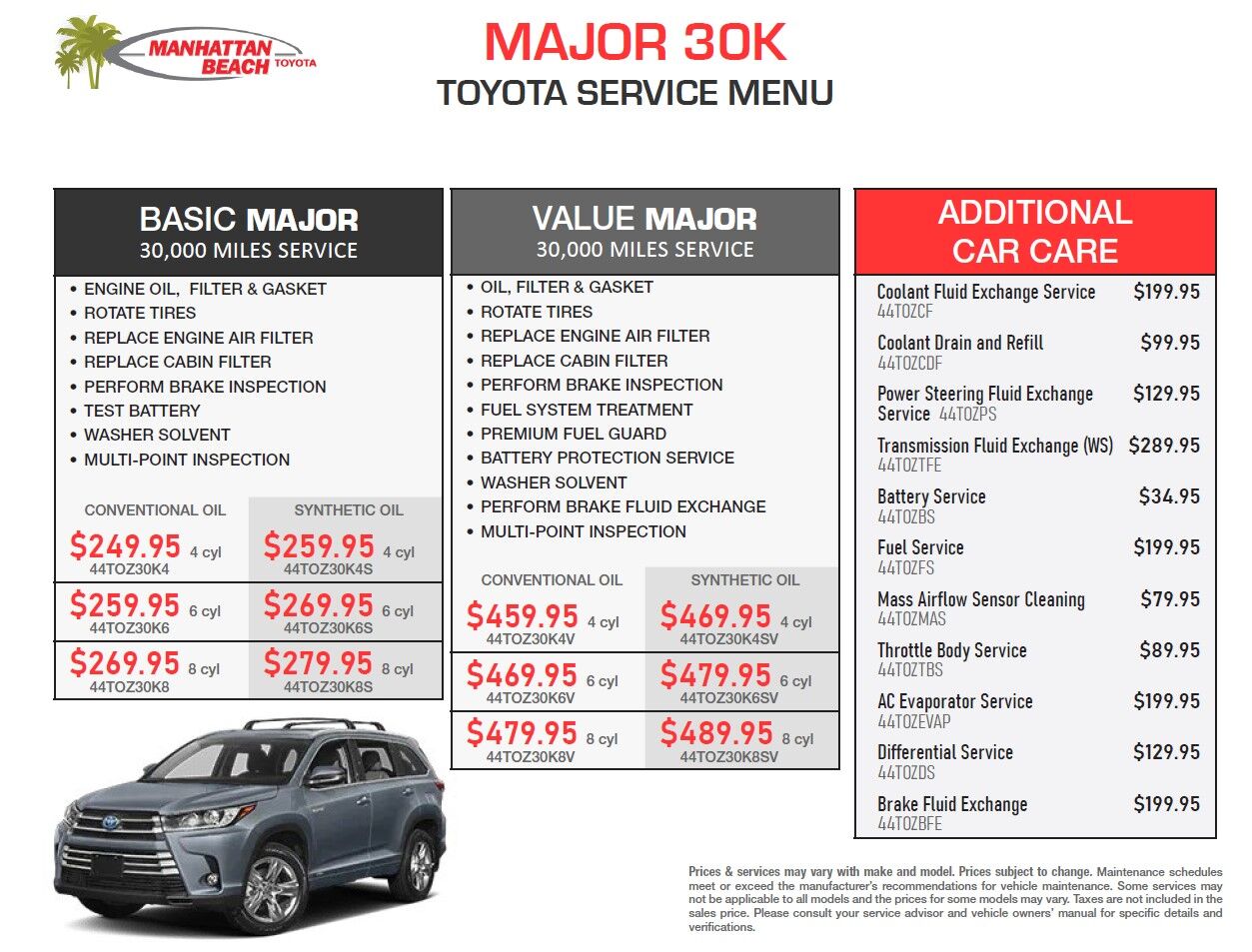 ---
Disclaimer: Prices & Services may vary with make and model. Prices subject to change. Maintenance schedules meet or exceed the manufacturer's recommendations for vehicle maintenance. Some services may not be applicable to all models and the prices for some models may vary. Taxes are not included in the sales price. Please consult your service advisor and vehicle owners' manual for specific details and verifications.