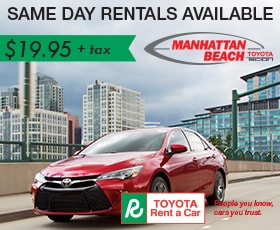 Why wait at the dealership for your car to be ready when you can get a same-day rental for only $19.95*!


Welcome to the Service Center at Manhattan Beach Toyota | Scion!
We offer a local courtesy shuttle so you can travel nearby within the South Bay.
We will perform any warranty work no matter where you bought your Toyota.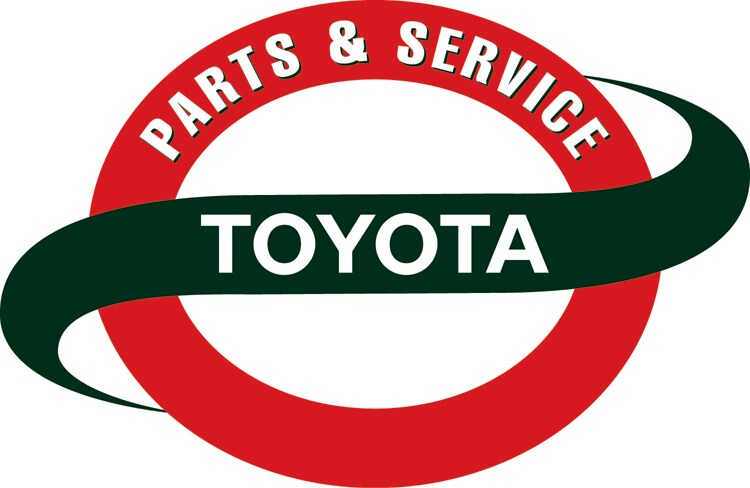 Toyota Auto Repair Shop in Manhattan Beach, California - Serving Torrance, Santa Monica and Hawthorne
Live in Los Angeles, Torrance, Santa Monica or Hawthorne, and need an auto repair? You have come to the right place! Our honest and reputable service center is located at 1500 N. Sepulveda Blvd in Manhattan Beach, CA. The auto repair experts here at Manhattan Beach Toyota are ready to assist you today! 
Do you need an oil change? Changing your oil on a regular basis will keep your engine running at a high level for years down the road. If you would prefer to change your own oil, head over to our Toyota parts store for all the parts and supplies you will need. 
Our experienced repair technicians have years of experience working on the entire Toyota lineup, including popular models such as the Prius, Camry, Highlander, 4Runner, FJ Cruiser, and more. Whether you need regular factory maintenance on your new Toyota, or you are having serious mechanical issues on your late model used car, we have you covered.
Do you have any questions?
Manhattan Beach Toyota Auto Repair and Maintenance Services
Tune-ups
Tire rotations
Auto-glass repair
Engine repair
Transmission repair
Brake pad replacement
Rotor replacement
And more!
To learn more, get a quote, or make an appointment, contact Manhattan Beach Toyota today. Or, visit us in person at 1500 N. Sepulveda Blvd. Manhattan Beach, California.
*+tax. Restrictions apply. Toyotas only. Inventory is limited. First-come first-served basis. Price varies depending on vehicle model. Must pickup and return same day or the full daily rate will be applied. Must have full coverage insurance and provide insurance card. Must have valid driver's license and be 25 years of age or older, and have a valid credit card. Customer responsible for all gas used. Rental vehicle may not be driven outside of California. Valid only at Manhattan Beach Toyota. Ask your Service Advisor for details.